About Us
MCE follows the principle of "openness, transparency, and fairness", imports advanced technology and equipment meeting international standards, ensures "online" transaction equality of nationwide, timely provides participants with price, quotations, and other important information, and helps the farmers and herder's cooperative with a fair market.

What we trade
There are 21 types raw materials of 6 group commodities traded on the market:
Cashmere
Wool
Livestock
Grain
Meat
Leather
Our trading contracts
Spot contract
Forward contract
Future contract
Option contract
AUTHORIZED WAREHOUSES
Mce has entered into authorized warehouse agreement with 16 warehouses in ulaanbaatar and with 106 warehouses in local area.
OUR MEMBERSHIPS
MCE has entered into membership agreement with 5 permanent members of the brokers and with 69 non-permanent members of the cooperatives
Our Mission
To establish a comprehensive system for supplying, storing, transporting and trading in agricultural goods and raw materials in accordance with quality standards, thus increasing participation of herders and cooperatives in trading activities to support sustainable income generation, support domestic producers, promote exports and develop digital agriculture.
The Objective
 The objective of the company is to develop modern and professional agricultural commodity market in Mongolia.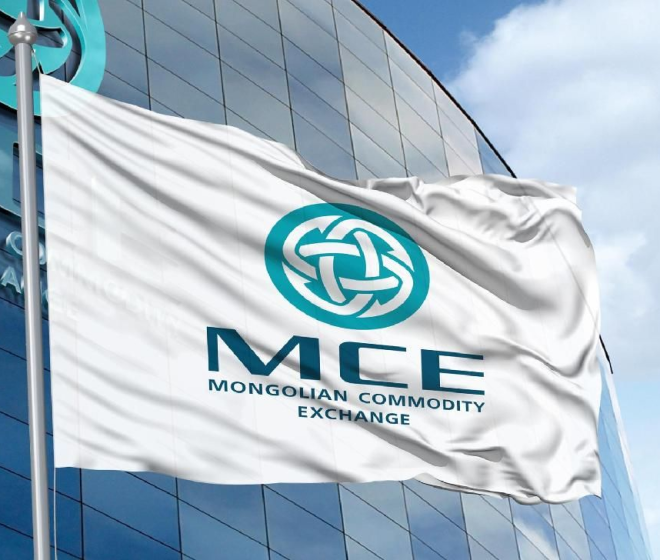 History
In 2011, the "Law on Agricultural Products and Commodity Exchange" was legalized and in 2013 state-owned Mongolian Commodity Exchange LLC was established.
Timeline
2011 - 2014
2015 - 2017
2018 - 2020
2021 - 2023
2013
Mongolian Commodity Exchange LLC
2018
International trading
2022
COOPERATION WITH THE UN
2022
Total value of trades TRILLION
Organization chart
Contact us
info@mce.mn

70128779 70138779 70148779

Bayanzurkh district, 13381 Peace Avenue 18A-1, Namac building, 2nd floor